Tank | Wastequip | Vacuum Box (09635859)
Products

| | |
| --- | --- |
| Name | Tank | Wastequip | Vacuum Box |
| Code | 09635859 |
| Type | Used |
| Brand | Wastequip |
| Category | Tanks |
| Price | $3,950.00 |
| Unit | Each (Each) |
| Location | Houston, Texas |
| Condition | Fair |
| Available Quantity | 1 |
| Short Description |  *THIS ITEM HAS BEEN SOLD - FOR OTHER OPTIONS PLEASE CALL 844-475-2060 OR CLICK THE ICON BELOW FOR INSTANT CHAT! |
Wastequip 25 CY Rolloff Vacuum Box
Wastequip 25 CY Rolloff Vacuum Box's safely handle and store hazardous and non-hazardous wet or dry waste, including oil, sludge, slurry, ash, mud, chemicals, and other environmentally-damaging materials. They're ideal for the oil and gas, pulp and paper, mining, automotive, power plant, and steel mill industries. By holding up to 300% more volume than vacuum trucks, Wastequip vacuum containers save valuable time and money.
Price: $3,950.00
Location: Houston, Texas
Manufacturer: Wastequip
Model: 25 Yard
Quantity: 1
Condition: Fair
Type: Used
Wastequip 25 CY Rolloff Vacuum Box Manufacturer
Wastequip is the leading North American manufacturer of waste handling equipment. With over 2,000 employees and 33 facilities, Wastequip has built a reputation for manufacturing expertise and product innovation. Privately held, Wastequip is the only manufacturer to offer a full line of steel and plastic products to collect, handle and transport just about any type of waste and recyclables.
Wastequip 25 CY Rolloff Vacuum Box Description
Wastequip 25 CY Rolloff Vacuum Box's & waste containers are built to last with heavy gauge steel floors, sides and pockets along with fully welded in-seams. Additional features include a rust-inhibiting primer inside and out for improved durability. Wastequip dumpsters & waste containers are also built with safety in mind, meeting all applicable ANSI safety standards.
Hold up to 300% more volume than a typical 5-cubic-yard truck
Safely handle oils, sludge, chemicals and other environmentally-damaging materials
Fully-gasketed door is quality-tested against leakage
Grease fittings on all working points
Wastequip 25 CY Rolloff Vacuum Box Specifications
Capacity: 5,050 gal.
Floor Plate: 1/4", single-piece design
Front, Sides, Roof: 7-gauge, one-piece design
Access: 21-1/4" wide man-way centered on roof and accessible by ladder
Door: 7-gauge with 4" x 3" x 1/4" structural tubing
Door latch side opening, four independent ratchet binders
EPDM extruded one-piece "T" gasket with 1/2" x 1/2" x 1/8" retainer angle
Rails: Front vertical: 6" x 2" x 3/16" rectangular structural tubing
Rails: 6" x 2" x 1/4" structural tubing
Rail extensions: 1-1/4" plate
INLET/OUTLET: 8" x 150 lb. flanges, gaskets and 1/4" caps
STRUCTURAL: Ribs: 3" x 3" x 7-gauge formed channels
Cross members: 3" x 3" x 7-gauge formed channels, 16" o.c.
Rear posts and header: 6" x 3" x 7-gauge structural tubing
ROLLERS: Four 8-5/8" diameter, 8" long
WATER TESTED FOR LEAKS: Rated at 27.5 inches of mercury
WEIGHT: 9,470 lbs. (25 cu. yd. model)
Loading and Delivery Available for Wastequip 25 CY Rolloff Vacuum Box, we can deliver anywhere in the United States!
Important Buyers Notice: All items are Sold "As-Is" with "No Warranty" expressed or implied. Items offered for sale may be damaged, inoperable and/or missing parts. You are strongly urged to carefully review each photo and video as well as personally inspect the item before making a decision to purchase. Free Oilfield Quote is not responsible for any missing or damaged equipment, part, item or accessory and shall not be held liable for any damage prior to or during the removal and/or delivery of the equipment. Any and all agreements contrary to the above disclaimer must be in writing and agreed upon up front and prior to any transaction.
1. Payment: Payment in full is required within 3 days of the invoice date. Acceptable payments: Wire Transfer, Cashiers Check.

2. Loading Requirements: Purchaser is responsible for all loadout expenses (cranes, man-lifts, sky tracks, operators, riggers etc.) including shipping and logistics and shall contract and pay any associated costs directly with contractors.

3. Safety Requirements: Safety Glasses, Hard Hats, Steel Tip Boots Required on all Free Oilfield Quote loadout locations.

4. Warranty Information: This Item is being sold AS IS-WHERE IS with "No Warranty" expressed or implied.

5. Removal Policy: Removal Deadline: 10 days after the invoice is generated. Unclaimed items beyond the removal deadline are subject to additional fees and forfeiture.
Buyers are required to examine all items prior to removing them from the location. If the item differs significantly from how it was represented in the lot description, the Buyer must contact Customer Care prior to removing.
Buyer Requirements for Wastequip 25 CY Rolloff Vacuum Box
Buyer must schedule an appointment with the yard prior to removal.The Buyer is required to remove all purchased items from the seller's location by the removal deadline. Failure to do so may result in the buyer being assessed fees in the amount of $50.00 per day by the Seller and/or the Company. Any storage fees owed must be paid directly by the buyer and are the buyer's sole responsibility.

This Item is being sold AS IS WHERE IS. NO customs, export, or import assistance is available from our Company, the Seller, or the Storage Location. Our Company, Seller, and Storage Location expressly disclaim the appropriateness of this item to be exported from, or imported to, any country. Shipping, logistics, transportation, loading, customs, export, and import activities, and all associated costs, are the sole responsibility of the Buyer.
Featured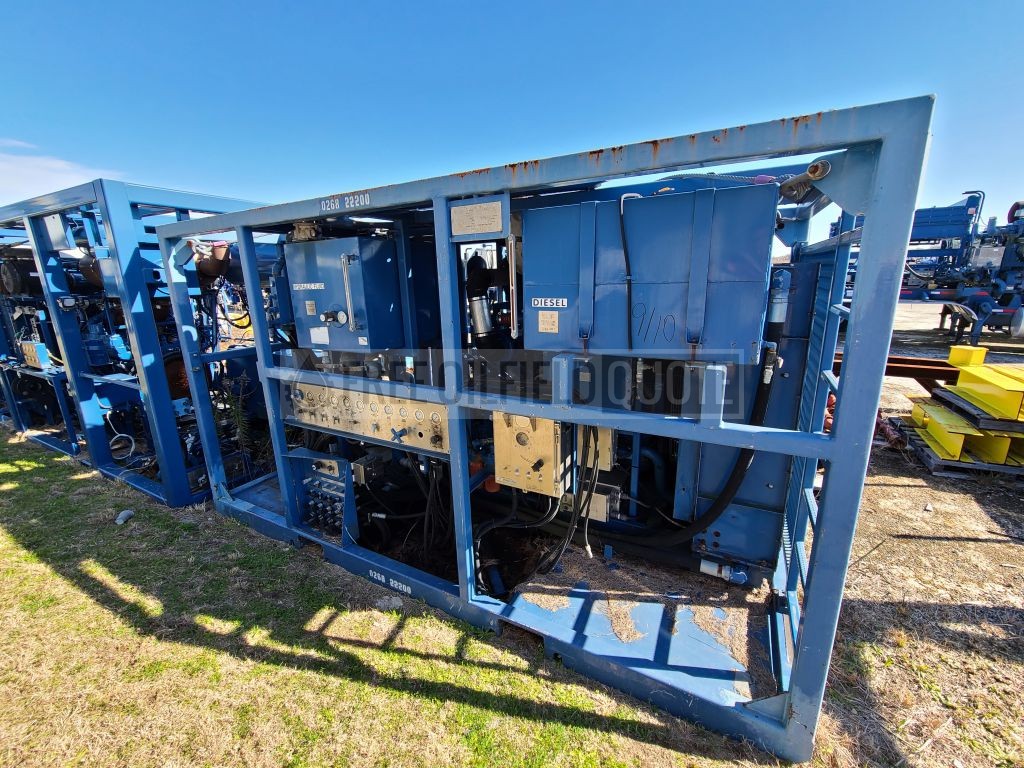 Promo