Drilling Rig | Spencer Harris (99563514)
Products

| | |
| --- | --- |
| Name | Drilling Rig | Spencer Harris |
| Code | 99563514 |
| Type | Used |
| Brand | Spencer Harris |
| Category | Rigs |
| subcategory | Onshore Rigs |
| Price | $155,450.00 |
| Unit | Each (Each) |
| Location | San Antonio, Texas |
| Condition | Very Good |
| Available Quantity | 1 |
| Short Description | Spencer Harris Porta-Rig 5000  |
Equipment Details
Manufacturer: Spencer Harris
Other Details:
5000 Drawworks
Dog house
Mud System Tank
Shale Shaker
Generator
Bits
Tools
3.5" Dble WBnd Drill Pipe
SPENCER HARRIS PORTA-RIG 5000
Mobile rig mounted on 3 axle trailer. Includes but is not limited to all shown in the Photos below, as well as all described. There is a lot of additional equipment some which is shown here and quite a bit that is not shown or listed here. 12"Rotary table with new bearings and seals; draw works with new brake bands(spare and twin engine)( brake bands installed new in 2015 but not used since), wireline unit, 100 ton block with matching new derrick (shown) being installed, Ideco Swivel, Offset Driller for mouse and rat holes, with Kelly and Kelly Shuck, mud boat and mud mixer, 5000 psi bop, and substructure shown below and in other photos. Pipe slips, pipe tongs, pipe elevators, cross over subs, for drill pipe and bits, bit subs, collar subs, saver sub; 3 drill pipe tubs of 3 ½" drill pipe, two tubs ungraded and a tub of double white band drill pipe for a total of approximately 140 to 150 joints or 4300' of drill pipe. Catwalk, pipe rack, top dog house with 20 kw generator, and 3500 gallon fuel tank on trailer. Misc. bits, including diamond bits, of various sizes.
The rig was mid installing new derrick and was recently high-pressure steam and water blasted, for coating of ospho (phosphoric acid that changes rust into crystal of iron phosphate a water soluble chemical) and primer. But in the middle of the job. Rig to be sold as is where is but this job can and complete paint be completed at a lower cost than at most shops since we have the equipment to do the job and some crew that might be needed for this. Also optional 4400 gallon unit on skid with room for generators, compressor, mud pump on the same skid , or 6000 gallon skid mounted fuel tank, miscellaneous trailers, mud tanks and many other items.
Important Buyers Notice: All items are Sold "As-Is" with "No Warranty" expressed or implied. Items offered for sale may be damaged, inoperable and/or missing parts. You are strongly urged to carefully review each photo and video as well as personally inspect the item before making a decision to purchase. Free Oilfield Quote is not responsible for any missing or damaged equipment, part, item or accessory and shall not be held liable for any damage prior to or during the removal and/or delivery of the equipment. Any and all agreements contrary to the above disclaimer must be in writing and agreed upon up front and prior to any transaction.
Payment: Payment in full is required within 3 days of the invoice date. Acceptable payments: Wire Transfer, Cashiers Check.
Loading Requirements: Purchaser is responsible for all loadout expenses (cranes, man-lifts, sky tracks, operators, riggers etc.) including shipping and logistics and shall contract and pay any associated costs directly with contractors.
Safety Requirements: Safety Glasses, Hard Hats, Steel Tip Boots Required on all Free Oilfield Quote loadout locations.
Warranty Information: This Item is being sold AS IS-WHERE IS with "No Warranty" expressed or implied.
Removal Policy: Items must be removed 10 days after the invoice is generated unless otherwise agreed to in writing . Unclaimed items beyond the removal deadline are subject to additional fees and/or forfeiture.
Removal Deadline: 10 days after the invoice is generated.
Buyer Requirements
Buyers are required to examine all items prior to removing them from the location. If the item differs significantly from how it was represented in the lot description, the Buyer must contact Customer Care prior to removing.
Buyer must schedule an appointment with the yard prior to removal.
The Buyer is required to remove all purchased items from the seller's location by the removal deadline. Failure to do so may result in the buyer being assessed fees in the amount of $50.00 per day by the Seller and/or the Company. Any storage fees owed must be paid directly by the buyer and are the buyer's sole responsibility.
This Item is being sold AS IS WHERE IS. There is no customs, export, or import assistance is available from our Company, the Seller, or the Storage Location. Our Company, Seller, and Storage Location expressly disclaim the appropriateness of this item to be exported from, or imported to, any country. Shipping, logistics, transportation, loading, customs, export, and import activities, and all associated costs, are the sole responsibility of the Buyer.
Featured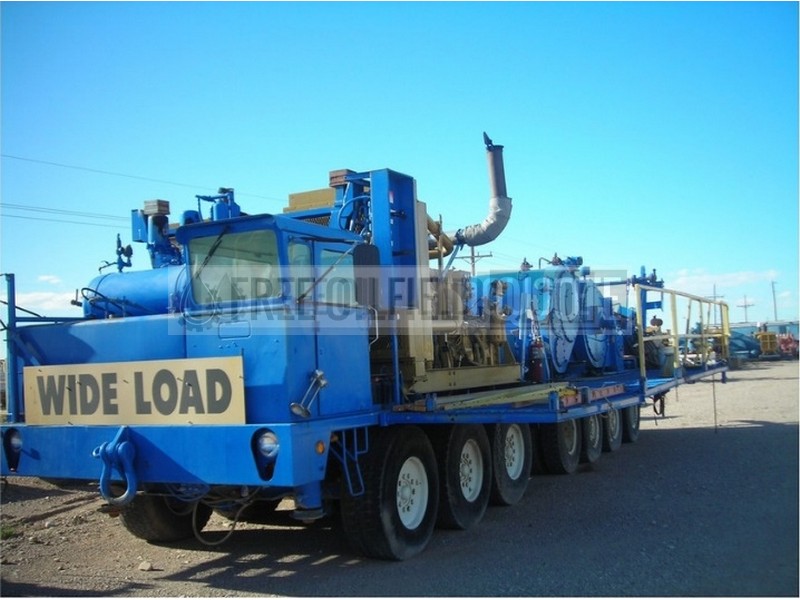 Promo